Online Quran

Teachers
Are you on a quest to deepen your Quranic understanding? Explore the world of Quranic wisdom and spirituality through our exceptional Online Quran Teachers in the USA. If you're seeking to Learn Quran Online effectively, you're in the right place.
Our flexibility sets us apart. We grasp the challenges of life's hectic pace. With our adaptable scheduling, you can choose the most convenient times for your online Quran classes. We mold our teaching to your lifestyle, not the other way around.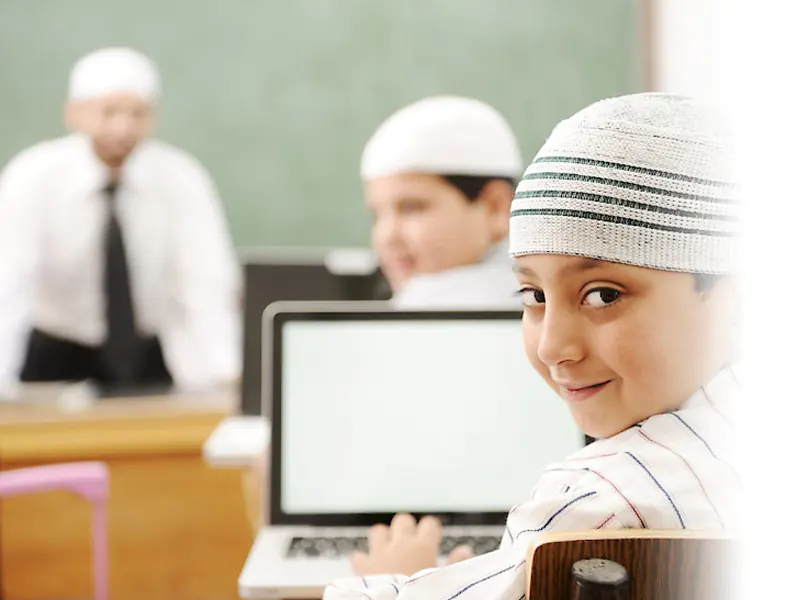 Qualifications of Our
Online Quran

Teachers

Certainly, here are six unique qualifications for our online Quran teachers:
Certified Quranic Expertise
Our online Quran teachers possess certifications in Quranic studies from reputable institutions.
Fluent Arabic Proficiency
Our teachers are well-versed in classical Arabic, enabling them to explain Quranic verses accurately and provide valuable linguistic insights.
Teaching Experience
Our Quran teachers have extensive teaching experience, making them adept at tailoring lessons to students' individual needs and skill levels, whether they are beginners or advanced learners.
Strong Communication Skills
Our teachers excel in conveying complex concepts clearly and engaging students in interactive learning experiences.
Tech-Savvy
Online Quran teachers in our program are tech-savvy, ensuring seamless virtual classrooms and utilizing various digital tools to enhance the learning process.
Compassion and Patience
Our teachers are known for their compassionate teaching style, fostering a comfortable and encouraging learning environment for students of all ages.
Embark on a

Transformative

Journey
Join us today to embark on a transformative Quranic journey with our esteemed Male Quran Teachers. Embrace the guidance and inspiration that the Quran offers.
Ready to take the first step? Join Pak Quran Academy now for your best future!
Begin Your Learning With Us
Enroll today, and let the Quran enrich your life with wisdom, purpose, and spiritual growth. Our Online Quran Teachers are committed to helping you unlock the treasures of the Quran. Don't miss this opportunity to elevate your Quranic knowledge.