Quran Memorization Online
Memorizing the Holy Quran is a noble deed and offers many rewards. Hifz e Quran will help you absorb the entire Quran in your heart. Hifz is also the greatest worship and we offer online programs to help to get this blessing of Quran memorization. Our online Hifz course is for the entire Muslim community across the world. Now you and your kids can not only read the Quran but also memorize it. Anyone can memorize the Quran in the best way because we have good experience in the Quran teaching.  We teach verse by verse so that students do not feel any pressure. Students feel very comfortable in our class and reach their final destination smoothly.
Quran Memorization Online
Our teaching method is simple and effective. Therefore, this is a reason students can memorize in very little time. Schools going children can also memorize with us. We teach with passion and students learn with interest.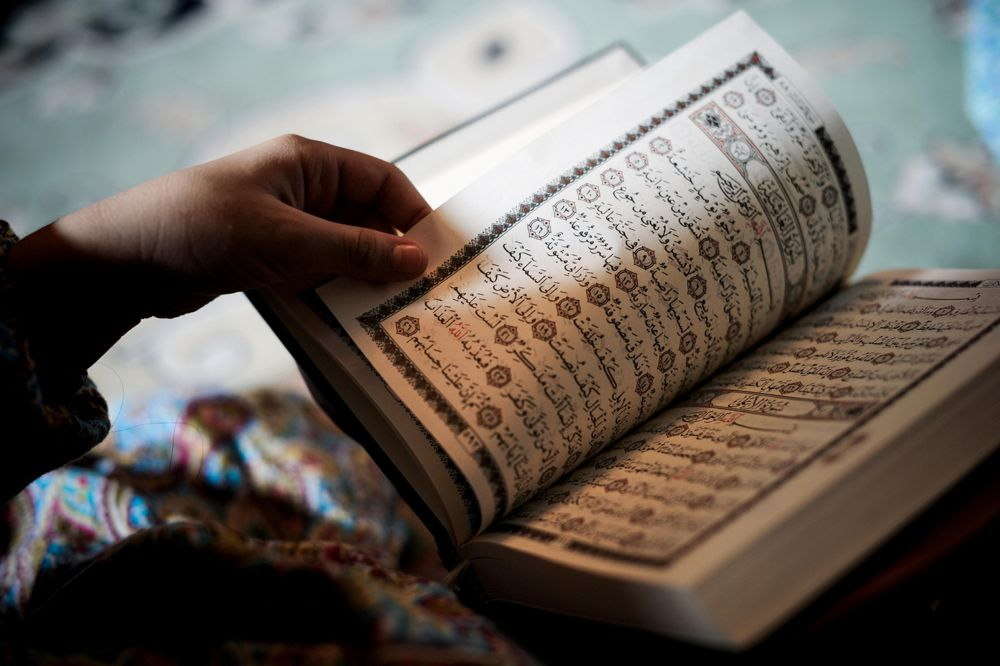 Hifz Quran Online
How Do We Teach Quran Memorization Online?
We teach this memorization course to everyone. Kids and adults can start the Hifz course with us. We offer special Quran Classes to kids.  Children can memorize things better than adults can. Therefore, we encourage parents to help children memorize the Book of Allah. We can teach you according to your schedule. Teaching the Quran is a work of great responsibility and we take this responsibility seriously.
We have experienced and professional teachers who teach the Hifz Quran Online course to students. Our tutors are very cooperative and they help each student to achieve their Quran memorization objective.
We teach through one-on-one Classes in which one student learns from one tutor. The teachers give full attention to the students. This is the best way we can teach them. Females can also enroll in our memorization course and they will find our online Hifz program very effective. We teach them separately and have female tutors for them.
Do not worry if you cannot go out to any mosque or madrassa for memorizing the Quran. Do not worry if you cannot send your kids to madrassas for Quran Memorization. We will teach them online under the supervision of expert tutors.
What We Teach
Many of us dream to read and Memorize Quran. Learning to read the Quran is possible but memorization is difficult for many of us. Sometimes busy schedules and unavailability of hafiz tutors is the main hurdle in the process of memorization. Pak Quran Academy now helps you to avail the opportunity of memorizing the Holy Quran. We will help you attend Online Quran Classes at your home. The best thing about our academy is that we offer flexible schedules.
How do we help?
We help students start the Quran Hifz Online course and memorize with the proper accent. For this, we also teach them Tajweed rules. We ensure our students that they will have accurate memorization of the Book of Allah. Our memorization course includes
1: Memorizing the last Para (30)
2- short Surahs.
4- Selected Surahs
3- The entire Holy Quran
Enrol With Us
No matter how far or near you live, we can still teach you.  Our Quran Memorization Online course is a type of distance learning.  Starting a course with us is easy and simple. You only need a personal computer and an internet connection for this purpose. We will teach you online via Skype and you need a headset. So download Skype on your PC before starting. You can also attend classes on your android devices with Skype.
We offer the Best Way to Memorize Quran. You will attend classes by sitting at home.  Students from all over the world like the USA, Canada, UK, and others can join us for memorization class. We also offer free trial lessons to all the new students. These trial classes will help you familiarize yourself with our teaching method and course. If you feel happy with us, you can then register with us for regular classes.
Our course is very affordable and every student can afford it. Check our fee section or contact us for further details. Our staff is qualified and reliable. We offer a very pleasant and friendly learning environment for our students. Every student feels very comfortable and convenient. So contact us today and start your Quran Memorization Quran course with us.